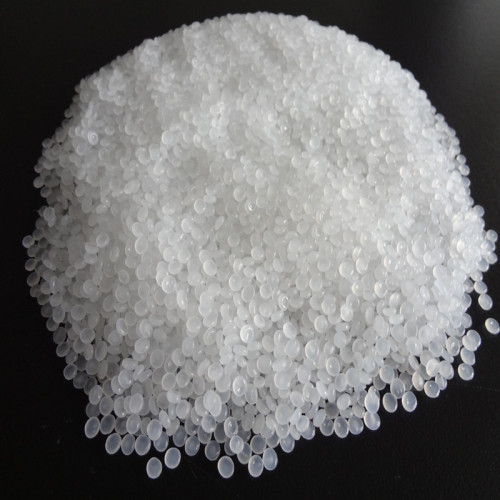 Suspension PVDF Extrusion
Item specifics
CAS No.

24937-79-9
Type

Synthetic Resin and Plastics
Purity

99%
Description
Suspension PVDF Extrusion FL-2006
FL-2006 PVDF homopolymer is a fluorinated semi-crystalline thermoplastic which is obtained by polymerizing vinylidene fluoride, and easily melt-processed by standard methods of extrusion.


1. Characteristic
Physical Properties

Typical Value

Test Method

Melt Flow Rate(g/10min)

2.0~8.0

230℃/5.0kg, ASTM D1238

Density(g/cc)

1.77~1.79

ASTM D792

Melt viscosity(Kps)

11~17

Shear Rate 100 1/s, ASTM D3835

Water Absorption(%)(Time 24 hr)

≤0.040

ISO 62(method 1)

Mechanical Properties

Yield Strength(Thickness2.00mm)(MPa)

50.0~57.0

50mm/min,ASTM D638

Break Strength(Thickness2.00mm)(MPa)

20.0~50.0

50mm/min,ASTM D638

Elongation at Yield(%)

5.0~10

50mm/min,ASTM D638

Elongation at Break(%)

20~50

50mm/min,ASTM D638

Hardness, Shore D(Thickness2.00mm)

75~80

ASTM D2240

Thermal Properties

Melting Point(℃)

171~175

ASTM D3418

Crystallization Temperature(DSC peak)(℃)

137~144

ASTM D3418

Decomposition Temperature(℃)

375

1% wt. loss / in air
2. Process safety instructions
(1). This product should be processed under 260℃,toavoid producing toxic gases;
(2). PVDF has good fire resistance and smoke inhibition property, however, when meets with fire, it will release toxic hydrogen fluoride gas and fluorocarbon compounds;
(3). Operators should take good care of personal protection during the use procedure and processing.
3. Packaging and storage
(1). PVDF is sealed in plastic bag with 25kg net weight per bag and then put into drum or cardboard.
(2). It must be stored in clean, cool, dry place.