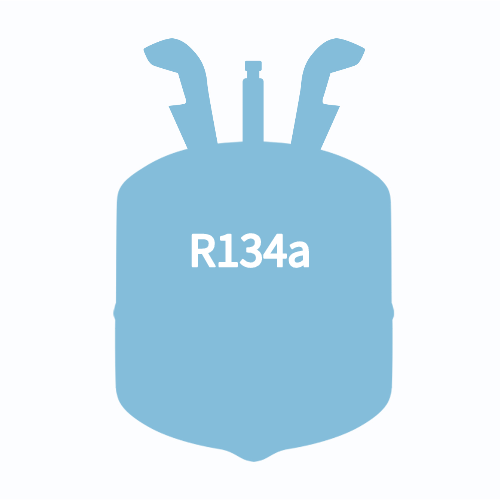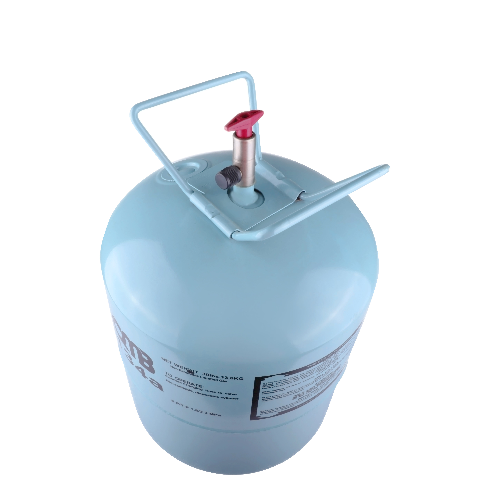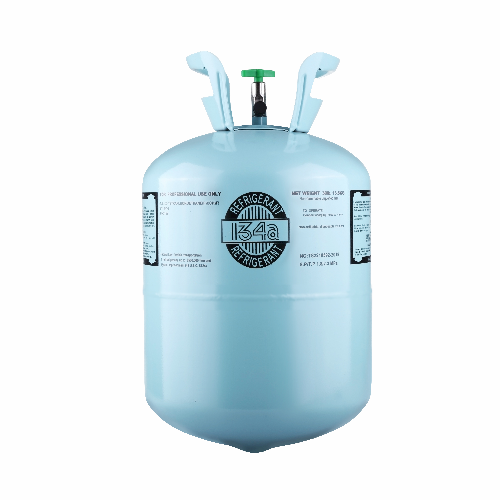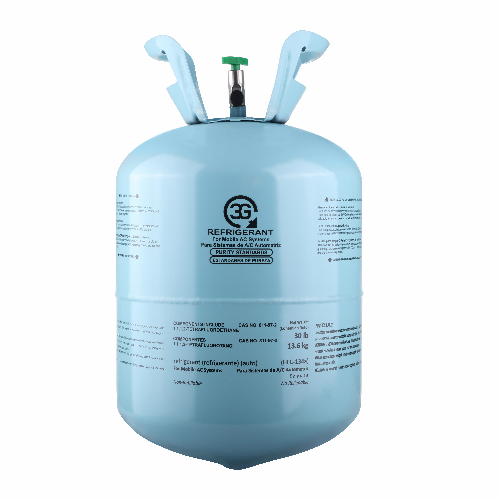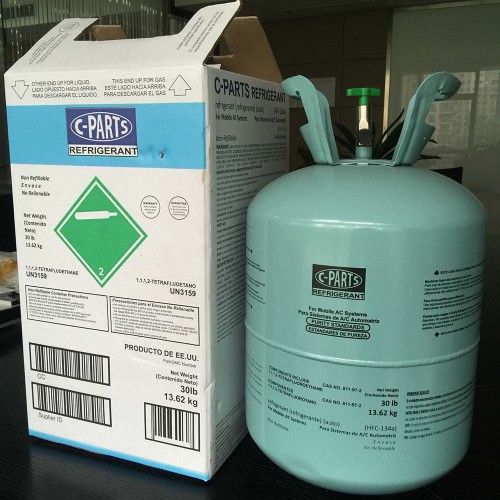 Item specifics
CAS No.

811-97-2
Other Names

1,1,1,2-Tetrafluoroethane
MF

CH2FCF3
Grade Standard

Industrial Grade, Medicine Grade
Purity

99.99%
Appearance

Colorless
Application

Refrigerant
Description
Refrigerant R134a
R134a( chemical name 1,1,1,2-Tetrafluoroethane) is a hydrofluorocarbon(HFC) refrigerant, which also called Freon R134a, HFC-134a. Its property is similar with refrigerant R12(CFC-12), which considered as a common replacement for R12 in many applications.
R134a is an extremely common refrigerant used many applications, including domestic and commercial refrigeration , automotive air conditioning and industrial applications such as chillers.
It is also a common component in many HFC refrigerant blends and is used in some propellant applications.
Applications
Commercial A/C refrigeration
Domestic A/C refrigeration
Industrial refrigeration and materials
Automotive A/C refrigeration
Packaging Information
1.Disposable cylinder 3.4kg, 6.8kg, 13.6kg, 22.7kg

2.Refillable cylinder 12kgs

3.Ton Tank 940kg

4.ISO Tank 18000kgs
Refrigerant R134a Specification:
| | |
| --- | --- |
| Appearance | Colorless and Clearness |
| Ozone depletion potential (rated value) | 99.9% |
| Global Warming Potential (GWP) | 1430 |
| Acidity (as Hcl) % | ≤ 0.00001 |
| Evaporation residue % | ≤ 0.01 |
| Non-condensable gas (V/V) % | ≤ 1.5 |
Refrigerant R134a Properties:
| | |
| --- | --- |
| Index Unit | HFC-134a |
| Chemical formula | CH2FCF3 |
| Molecular weight g/mol | 102.0 |
| Boiling point | -26.2℃ |
| Freezing point | -96.6℃ |
| Critical temperature | 101.1℃ |
| Critical pressure KPa | 4066.6KPa |
| Saturated liquid density (25℃) | 1188.1Kg/m3 |
| Specific heat (25℃liquid) | 1.42KJ/kg·k |
| Critical density | 0.512g/cm3 |
| Vaporization heat at boiling point | 215.0KJ/kg |
| Water solubility (25℃) | 0.15W% |
| ODP | 0 |
| GWP | 0.29 |