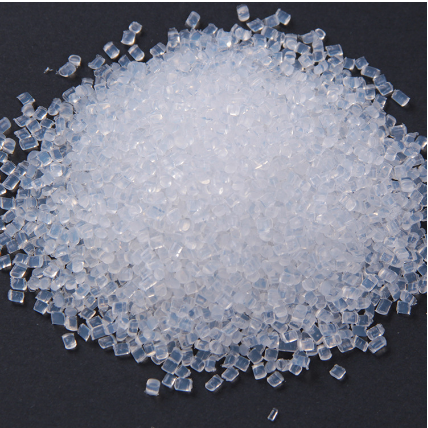 Description
FEP Molding (Lining) Grade
FEP is the copolymer of tetrafluoroethylene (TFE) and hexafluoropropylene (HFP). FEP molding grade FT-M has excellent thermo-stability and chemical inertness, outstanding electrical insulation and very low friction coefficient. The thermoplastic process techniques can be used to fabricate useful products from FEP.
Items

FEP Molding (Lining) Grade

FT-M

Appearance

Semi-transparent pellet

Melt flow rate (g/10min)

0.8~2.0

Tensile strength (Mpa)≥

28

Elongation at break(%)≥

320

Melting point(℃)

265±10

S.S.G

2.12~2.17

Volatile(%) ≤

0.1

Process techniques

Extrusion, compress molding, transmission molding

Application

Excellent thermo-stress craze resistance, used asanti-corrosive valve, gasket and various molding products.
Package, storage and transportation:
FEP resin issealed in plastic bag with 25kgnet weight per bag, and then packed in drum or big cardboard box. It should bestored in clean and dry warehouses to avoid pollution from impurities. The processing temperature should be below 400℃toavoid releasing toxic gases.